NEWS in General – March 30
.




.
GGH News
Ambulatory Care back up to full capacity
Other News
Spring development activities
Supporting the role faith has with many staff
Nutrition Month wrapping up
The Ontario Hospital Association's 2022 Virtual Benefit Forums
Welcome to our newest GGH staff members!
Farm Boy Coupon Book sales to benefit GGH and St. Joe's
City of Guelph wants your opinion about transit
GGH News
Ambulatory Care back up to full capacity
In a typical year, our Hasenfratz Ambulatory Care Centre sees over 32,000 patients. Patients come to receive chemotherapy and blood transfusions, have broken bones casted and wounds treated. Patients also come to our daily Medical Surgical Clinic for a wide range of minor procedures, vascular follow-up, urology issues, carpal tunnel surgery and ophthalmology procedures. As well, patients come for assessments in our ENT (ear, nose and throat) Clinic.
We never closed our cancer care services or urgent fractures throughout the pandemic. We did halt our other services to keep our vulnerable cancer patients safe and to redeploy staff to other areas. Now, Ambulatory Care has ramped back up to 100% capacity. It feels great to be back serving all of our patients again!
Other News
Spring development activities
Keep Growing is the theme for our Spring development activities. Employees will see a board near the Bistro highlighting several of the different programs available to staff.
Please be sure to contact joliver@gghorg.ca or ext. 2363 with questions, ideas or specific accommodations to best support your participation and success with learning and development activities.
Education Assistance Program – Supporting your Career Development
Full-time and part-time employees use the Education Assistance program, accessing up to $500 for part-time and $900 for full-time employees per fiscal year for education, skills training and networking building that is critical for keeping current within your profession and pursuing your goals.
Here's an example of what staff have to say about EAF and how it supports patient care and career development.
"I found out about the program years ago and try to use it yearly/ whenever an educational opportunity comes up. This year I did a three-day virtual conference to learn about the newest echocardiography guidelines and to maintain competency in my job. I found the educational assistance form on the intranet and my director signed it. It was a very easy and quick process and I would highly recommend it to others who are wanting to upgrade their skills through a conference, course, or online program. I am very grateful that GGH provides this for employees." Monica Houle – Echocardiographer
We are happy to say that the education assistance program is going more digital to make the processes easier. Employees can complete their forms electronically and email forward them to their leaders. All application forms can be sent to a new email address EAF@gghorg.ca for timely review and administration of your requests. For more information, please contact Julianne Roberts at extension 2593 or EAF@gghorg.ca.
Meet-Up – Trust
Meet-Ups are virtual skills-building activities, focused on supporting all employees in developing strong relationships in the workplace. Participants can enter a draw to win a prize that celebrates their commitment to growth.
Check out the Meet-Ups on the LMS | Courses | Additional GGH Courses | Organizational Development |Meet-Ups to strengthen your skills in building relationships in our teams.
The next prize draw for all participants of the Trust and Feedback recorded webinars is April 15.
Core Learning is back!
Grow your skills through these two standards in excellence regarding communication skills and effectiveness. Crucial Conversations and 5 Choices are scheduled for 2022 on the LMS,.
Courses | Additional GGH Courses | Organizational Development. Please contact Organizational Development directly if you would like a customized option for your team. (joliver@gghorg.ca or ext. 2363.)
Supporting the role faith has with many staff
We are entering a month of many sacred days and events for our staff and community. The multicultural calendar is one tool we can use to help us plan, communicate our needs and even learn more about the important role that faith plays for many staff, patients and their families. Share your ideas, questions or comments at inclusion@gghorg.ca and visit our growing Equity, Diversity & Inclusion page on our Intranet (only viewable while on site).
Nutrition Month wrapping up
Thank you to all of you who participated in our Nutrition Month events – we are grateful for your support! You still have until the end of the day March 31 to participate in the remaining two ways:
Watch the four nutrition webinar recordings posted on e-Learning (under "Additional GGH Courses" > "Health and Wellness") to be entered into the draw to win one of five $50 GoodFood gift cards.
Submit your Word Search #3 to the table in The Bistro to be entered into the draw to win a $15 Tim Card – Aleya from DI was the winner for Word Search #2!
The Ontario Hospital Association's 2022 Virtual Benefit Forums
The Ontario Hospital Association has made their 2022 Virtual Benefit Forums Series open to anyone in healthcare who may benefit from learning about mindfulness, healthy communication techniques and living a more mindful life. Please see the infographic below for more information and to register for each of the seminars (three in total) running from 11-12pm on April 8, May 13 & 27. Complete details about the sessions below can be found here.
Session 1 – Mindfulness, wellbeing & burnout: Evidence-base and practical tools – Friday, April 8
Session 2 – Interpersonal communication: Enhancing relationships between individuals and across organizations – Friday, May 13
Session 3 – Practical application & integration: How to maintain and sustain mindful living techniques – Friday, May 27
Farm Boy Coupon Book sales to benefit GGH and St. Joe's
Farm Boy stores in Ontario are selling coupon books in support of local healthcare. Sold at the cash registers, coupon books are $10 and contain $75 in coupons. Proceeds from the books sold at the Guelph Farm Boy will be divided evenly between The Foundation of Guelph General Hospital and St. Joseph's Health Care Foundation. Coupon books are available while supplies last.














City of Guelph wants your opinion about transit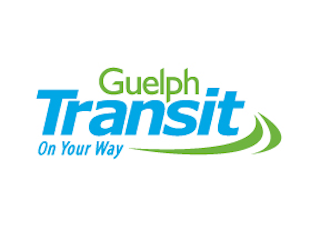 The City is working to update Guelph Transit's Fare Strategy, a detailed plan for fare programs, policies, pricing, payment options and structure that will set the course for Guelph Transit over the next 10 years. The final strategy will include a review of our current fare system, guidelines to inform future decision-making, updated and detailed policies and recommended changes to the fare structure, programs and pricing.
The City has asked us to engage with our staff, as we are a major employer in the region and they want to better understand how they can support and encourage the use of public transit for those who work at GGH.
The link to the survey can be found here.